About JU(Jiangsu University)
Situated in the historically and culturally renowned city, Zhenjiang, Jiangsu province, Jiangsu University was established through the combination of Jiangsu University of Science and Technology, Zhenjiang Medical College and Zhenjiang Teachers' College with the approval of the Ministry of Education of China in August, 2001. Its main body, the former Jiangsu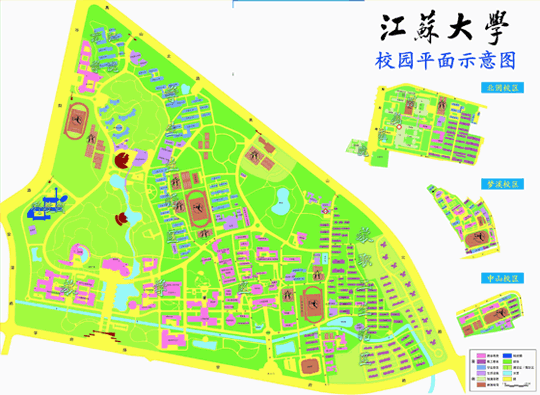 University of Science and Technology, a brother university of Nanjing University and Southeast University, was one of the 88 key universities designated by the State Council in 1978.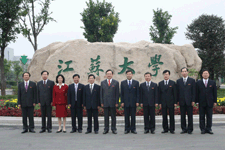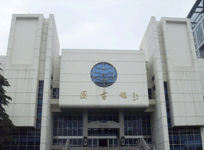 At present, Jiangsu University has 24 schools, with 280 professors and 850 associate professors, and an enrollment of more than 35,000 students, of whom about 6,000 are postgraduates. It offers 73 undergraduate programs in the fields of engineering, science, medicine, literature, economics, law, management, education, history. It has 6 post-doctoral research stations, 5 primary Ph.D. disciplines, 28 Ph.D. programs, 95 master's programs, 2 national key disciplines, 4 provincial key disciplines, 1 key laboratory co-sponsored by Jiangsu Province and the Ministry of Education, 10 provincial key disciplines, 10 provincial key laboratories and engineering centers. In addition, it runs 16 ME (Master of Engineering) and MBA (Master of Business Administration) programs, one publishing company, Jiangsu University Press, and one affiliated hospital.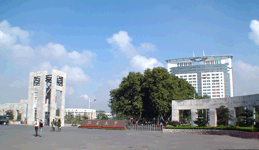 Jiangsu University is strongest at engineering, one of its five chief fields: engineering, medicine, science, management and humanities. It cultivated the first batch of postgraduates and the first doctor on agricultural machinery in China. Its Ph.D. program, Fluid Machinery and Engineering, is the sole national key program that features pump researching. Its Farm Products Processing Engineering program is the first Ph.D. program in its field in China and its Vehicle Engineering the fourth.
With "erudition, truthfulness, virtuousness" as its motto, Jiangsu University has cultivated a large number of graduates with innovative thoughts, scientific attitudes and practical ability. For instance, it was awarded the "Winning Cup" with its sixth place in the 10th National Challenge Cup for Academic and Scientific Achievements among university students. It passed the assessment by the Ministry of Education as one of the "Excellent   Universities for Undergraduate Education" and won the provincial award for its outstanding performance.
The University attaches great importance to scientific research. As a result, it has won more than 400 national, ministerial or provincial awards for its research work in recent years. With about 200 patents approved in China, it now ranks 43rd among all Chinese universities for the number of patent application and approval. In 2003, it was placed 44th in the list of competitiveness for intellectual property rights among all Chinese scientific institutions and entered the top ten of Jiangsu provincial institutions for patent approval.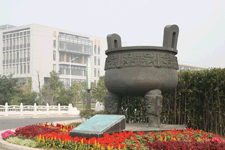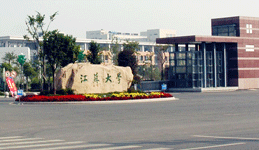 Now the whole University, guided by the scientific outlook on development and the principle of four priorities (priority should be given to teaching quality, topnotch faculty members, strong disciplines and independent innovation), is trying its best to build Jiangsu University into a first-rate comprehensive university that features opening, engineering and multidisciplinary development in China.
As an important college in Jiangsu University, IEEC (International Education Exchange College) specially engages on the development of educational communication with friends from all corners of the world. At present, more than 130 international students are studying in the medical programs of MBBS or MMD ( Master Degree in medicine). Medical College of Jiangsu University is the successor to ZHENJIANG MEDICAL COLLEGE, which is recognized by WHO (Listed in "World Directory of Medical School", 7th Edition, World Health Organization, Geneva 2000, page 56).
Some international students are taking short-term or long-term Chinese language and culture appreciating courses, or pursuing Bachelor, Master or Doctor degree. IEEC provides special courses or programs in the field of machinery, science, medicine, arts, economics, law, business, education and history.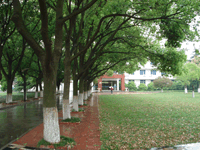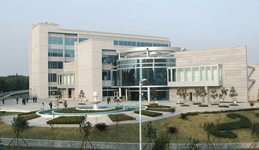 Jiangsu University has established friendly ties and long-term cooperative relationship with 27 colleges, universities and research institutions in America, Japan, Germany, Russia, Britain, France, Canada, Australia, and so on.
Besides first-rate education services, Jiangsu University will provide first-rate logistic services so that international students can enjoy a pleasant experience in this key university, in Zhenjiang, a famous city with long history and profound culture, and in China, the most charmful country in the 21st century.

A List of Schools
| | |
| --- | --- |
| School of Mechanical Engineering | Faculty of Science |
| School of Automotive and Traffic Engineering | School of the Humanities and Social Sciences |
| School of Energy Resources and Power Engineering | School of Business Administration |
| School of Material Science and Engineering | School of Finance and Economics |
| School of Electrical and Information Engineering | School of Law |
| School of Computer Science and Telecommunications | School of Foreign Languages |
| School of Food and Biological Engineering | School of Art Education |
| School of Environment | School of Applied Science and Technology |
| School of Chemistry and Chemical Engineering | School of Normal Education |
| School of Medicine | Jingjiang College |
| School of Medical Technology | College of Continuing Education |
| School of Pharmacy | International Education Exchange College |