Short-Term Language Training Class Information for Foreign Students
of Xinjiang Agricultural University
1.Course Description
Duration of Study:
Holiday Class: 2-4weeks; study in the winter or summer holiday; a minimum of 5 trainees per class.
Short-Term Class: 2-3months; a minimum of 5 trainees per class.
Study from Monday to Friday: 16 classes per week.
1.2  Language Training Category: Chinese language、Uygur language and Kazak language.
1.3  Course Content: Listening、Speaking、Reading、Chinese Culture、Customs of Xinjiang.
1.4Social Practice and Cultural Activities.
>Visit XAU Campus
>Welcome Dinner
>Urumqi City Sightseeing
>Visit Xinjiang Uygur Autonomous Region Museum
>One-day tour to Nanshan Mountain or Heaven Lake
>One-day tour to Turpan at trainee's own expense
2.Application Form and Timing
To enroll for a whole year, the applicants need to apply 3 months in advance.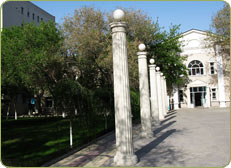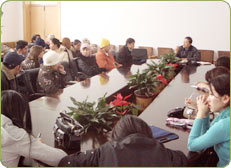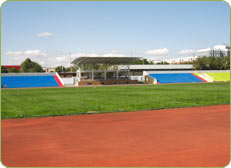 3.Application Eligibility
A foreign citizen who is older than 18 years old and is in good health is eligible.
4.Documents for application
>Enrollment Application Form for International Students
>Photocopies of passport
>4 personnel standard (passport size) photos
5.Costs
Application and Registration Fee: 400RMB
Tuition:
Holiday Class: 2000RMB for 2weeks
3000RMB for 4weeks
Short-Term Class:4500 RMB for 2months
5500 RMB for 3months