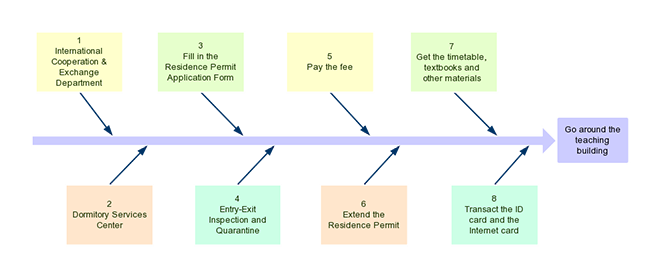 1 Present the passport to the teacher of International Cooperation & Exchange Department.
2 Get the key to the dormitory from the Dormitory Services Center, check in, fill in form for hostel and hand in six two-inch photos.
3 Present the passport and its photocopy and fill in the Residence Permit Application Form for Foreigners.
4 Fill in the physical examination form and go to the Entry-Exit Inspection and Quarantine of Jinhua.
5 Pay the fee for insurance
6 Pay the tuition fee and other fees.