Admission
一、Applicant Qualifications
Applicants with high school certificate or above; physically fit; and can comply with Chinese laws and the regulations of our college.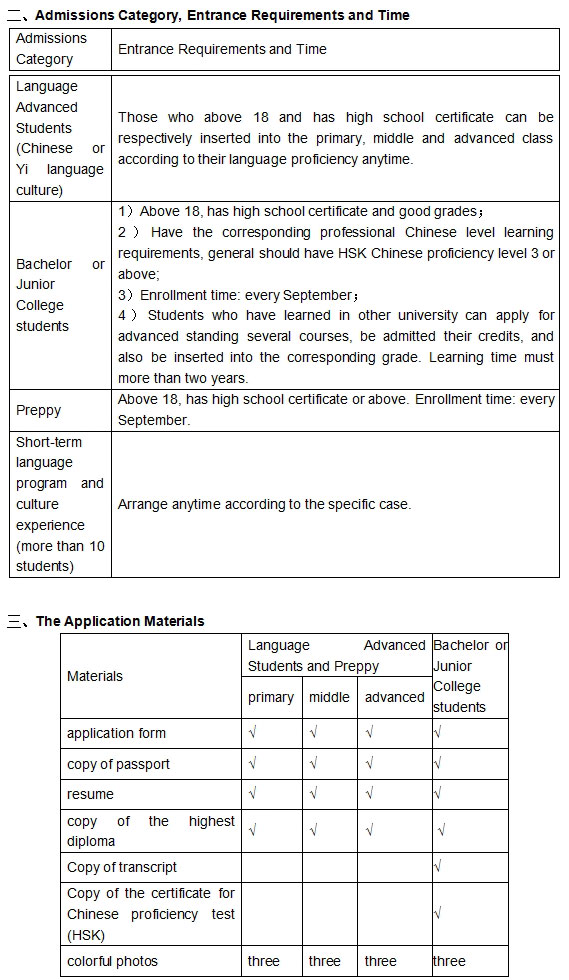 四、Application, Admission and Registration
1. Those who meet entrance requirements should submit the relevant application materials above and pay registration fees 3 months before each semester (except language advanced students and short-term team).
2. After school agrees, we will send you the admission notice and the foreign student visa application form (JW202) and the foreigners physical check form (specified by the health and quarantine departments check-up).
3. The applicant with the admission notice, JW 202 / table, and the foreigners' physical check form, go to China embassy for study visa.
4. Applicant should register and pay tuition according to the time on the admission notice, and also deal with residence permit and purchase medical insurance. If not, should apply for delay in advance, otherwise will be cancelled the admission.