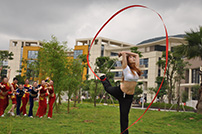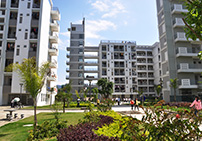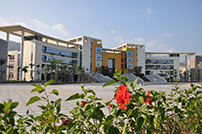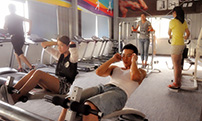 About FIBEC
Attached to Department of Foreign Trade and Economic Cooperation of Fujian Province, Fujian International Business & Economic College (FIBEC) is a provincial public full-time college established under the approval of the People's Government of Fujian Province, which is put on the record of the Ministry of Education. FIBEC is an excellent college under the assessment of Talents Cultivation Level of the Ministry of Education, the national vocational education advanced unit, the National Top 50 Colleges of high employment rate, the Fujian Provincial Model of Vocational College, the eighth to eleventh Civilized School of Fujian Province, the outstanding college for employment of college graduates of Fujian Province, the entrepreneurship training base for college graduates of Fujian Province, the key software talents training base of Fujian Province, the college students' mental health advanced unit of Fujian Province, the college under joint training project of colleges and universities between Fujian and Taiwan, and the cross-straits exchange and training base for occupational English teachers. FIBEC was founded in 1979, which has produced more than 20000 foreign trade talents for over 30 years. Quite a large number of schoolfellows have started a lot of large or medium-sized enterprises throughout the country, such as Fujian E&D Group Corp,LTD. and Fuzhou De'yi International Trade Co., Ltd., making positive contributions to Fujian's foreign trade. FIBEC was honored as the cradle of foreign trade by Jia Qinglin, one of principal leaders of the Central Committee of the Party
FIBEC lies in Mawei District of Fuzhou City - one of the five treaty ports in China, as well as the birthplace of Chinese shipping culture and modern navy. Mawei has rich tourism resources, convenient transportation, and beautiful and prosperous land with a long cultural history, and it produced a large number of political talents. As one of the first batch of 14 State-level Economic and Technological Development Zones, Mawei has become a modern garden port city with prosperous business, active investment, booming economy and stable social environment.
FIBEC has 44 majors under six teaching departments: Department of Foreign Languages, Department of Economic and Trade, Department of Information Technology, Department of Business Administration, Department of Arts and Humanities, and Department of Military. Currently, FIBEC has more than 7000 students in school, and 370 teachers. Among them, there are 63 teachers with PhD or Senior titles, 153 teachers with the title of Double Qualified Teacher. The ratio of teacher holding a master's degree is 66% or above. At the same time, FIBEC has employed Professor Alan Barrel of Cambridge University, Professor Kinoshita Katsuro of Tokyo University, President Xi Mingyi of Japan Ryukyu Financial Investment Management Ltd., animation master Daodao, and the famous painter Gao Jisheng as visiting professors, and has recruited more than 10 foreign teachers from America, Britain, Japan, Spain, Italy and so on. The campus covers an area of nearly 500 acres, and 710 acres of land for future planning, and is equipped with teaching facilities worth about 30,000,000 CNY, a collection of about 800,000 books, 179 training bases outside the school, and 43 training rooms inside the school.
There are two semesters each academic year: spring semester and autumn semester. Autumn semester is the beginning of a new academic year, which extends from September to next January, while spring semester is from February to June. Every year, there are two long vacations: summer vacation (usually two months ) and winter vacation (usually one month).