About Anshan
Anshan is located in the central part of Liaoning Province, in the North-East of China. The city is of medium size, being 175km from north to south, and 133km from east to west. It has an urban population of 1.46 million, and an overall one of 3.4 million.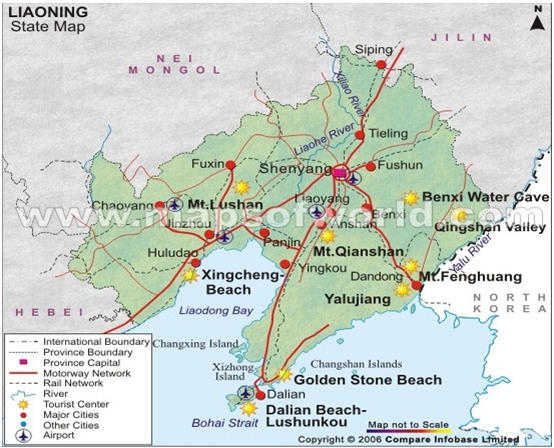 Its northeastern part is adjacent to Liaoyang City and western part borders on Panjin City and adjoins Yingkou City, Dalian City and Dandong City in south. Anshan City's center is 89 kilometers from Shenyang.
Anshan is one of China's foremost iron and steel industrial bases, and is known as "the iron and steel capital".
Anshan has a long history and rich tourism resources. The five tourism brands, namely the World Largest Jade Buddha, the Famous Hot Spring of Asia, the National Scenic Spot Mt. Qianshan, and the Hometown of China's Precious Jade and the Steel Capital of China, combine together the natural scenery, religious culture, hot spring recovery, iron-making history and Manchu traditions and customs.
In Anshan there is one national-level scenic spot, one forest park, five provincial-level natural protective regions and two national-level Key Cultural Relics.