Picture News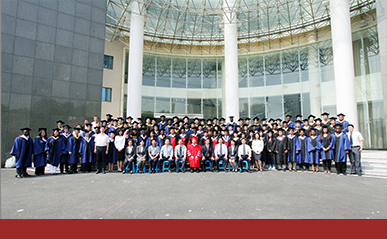 Contact Us
Tel:+86-571-88165512 +86-571-88165512
Email: admissioncn@126.com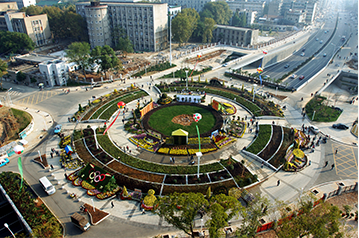 Short-term Study Program
Introduction
1. Any non-Chinese who are interested and intended to touch China and Chinese culture can take part in this program.
2. The teaching language of this program is English.
3. 10 or more students will form a class and only group registration is accepted.
4. The students could choose any schedule to organize the courses as well as timetable. Other special requirements will be further considered due to the condition for the detailed requests.
5. The students could attend class hours of Chinese students and communicates with them.
Content
1. Lectures on Chinese Culture and Literature
1)The collision between oriental and occidental cultures: The historical development of Chinese educational methods and its differences from western educational methods, including the educational ways proposed by Chinese ancient educators Confucius and Laozi,the revolution of Chinese imperial examination system as well as its college entrance examination system, etc. Lecturer:Professor Xu Zhisuo from School of Foreign Languages, 4 class hours (45 minutes per class hour).
2)Chinese traditional festivals and cultures: Eight Traditional Festivals (Laba Festival, Spring Festival, Lantern Festival, Tomb-sweeping Day, the Dragon Boat Festival, The Double Seventh Festival, Mid-autumn Festival and The Double Ninth Festival) and the ways Chinese people take to celebrate these festivals. Lecturer:Professor Wang Dajin from School of Foreign Languages, 4 class hours.
3)Enjoy Chinese poems of Tang and Song dynasties (including poems from famous poets like Li Bai, Du Fu, Bai Juyi, Li Qingzhao, etc.). Lecturer: Professor Gan Wenping from School of Foreign Languages, 4 class hours.
4)Chinese folk customs and cultures:consisting of Chinese zodiac culture(the origion and tales of Chinese totem, the history and interesting tales of Chinese zodiac culture, Chinese zodiac and idiom, Chinese Zodiac and folk customs, Chinese zodiac and art, Chinese zodiac and totemistic respect);traditional craftwork and collections(Chinese calligraphy, Chinese embroidery, Chinese paper-cut art, wood-block New-Year prints, the origion of kites, Beijing shadow puppet, "Clay Figurine Zhang" and Huishan Clay Figurine, history of the Ice-lantern and the art of Chinese Dough Sculpture). Lecturer:Professor Wei Wande from School of Foreign Languages, 4 class hours.
5)The urban culture of Wuhan:consisting of the culture and history of Wuhan (including the development of Wuhan, Wuhan snacks, the Chu culture, etc.), famous tourist attractions in Wuhan and their legends( the Yellow Crane Tower, Wuhan Qingchuan Pavilion, the East Lake, the Mo Mountain, the Long Quan Mountain and Gui Yuan Buddhist Temple), as well as Chinese famous fables. Lecturer: Professor Liu Shengming from School of Foreign Languages, 4 class hours.
6)The similarities and differences between Chinese and Western cultures and Chinese religions: What leads to the similarities and differences between Chinese and Western cultures? The lecture discusses the similarities and differences between the two cultures, and the origin, development and actuality of Chinese religions. Lecturer: Professor Shui Xiaozhong from School of Foreign Languages, 4 class hours.
7)Chinese marriage and families: In the contemporary Chinese literature, the family of well-known writer Ba Jin and Four Generations under One Roof of notable author Lao She are both great works describing Chinese families. Based on these two masterpieces, this lecture would analyze in four themes: family structures, the changes of Chinese marriage, ways of courtship and divorce. Lecturer:Associate Professor Cao Fengting from School of Foreign Languages, 4 class hours.
8)Ezra Pond and his China Complex:Ezra Pond has a distinguished reputation in history of Western literature, whose works clearly reflects the enchanting Chinese culture and language. This lecture will begin with the introduction of Ezra Pondand and his translation of the well-known Chinese poem "A Song Of Changgan" (or "The River-Merchant's Wife:A Letter"). In order to get comprehensive understanding of this poem, his translation will be contrasted with other translated versions of this poem. Lecturer:Associate Professor Zhu Hanxiong from School of Foreign Languages, 4 class hours.
9)Chinese business culture: Including Chinese buisiness culture and its intercultural communication (mainly introducing the distinguished influence exerted by Chinese culture on the buisiness activities, especially the analysis of the background of traditional Chinese culture and the methods to do business in China). Lecturer: Associate Professor Huang Huiping from School of Economics, 4 class hours.
10)Foreign Investment in China:This course will firstly describe the basic background of foreign investment in China, including the form of direct foreign investment, functions of foreign investment for China and the tendency of direct foreign investment in China. And it will analyze China's investment environment, such as markets, infrastructure, policies and so on. It will then analyze some cases of multinational corporations in China. Lecturer: Professor Zhou Yuping from School of Economics, 4 class hours.
11)Chinese Economy in Transition:It talks about reviews of China's economy in the following three periods: 1953 to 1977, 1978 to 1994 and 1994 up to now and issues about the future, the arsing problems and the expection of China's economical development. Lecturer: Professor Wei Long from School of Economics, 4 class hours.
12)The value and the influence of Chinese culture: It consists of the basic features and spirits of Chinese culture, the main stream and distribution of Chinese culture, China's religious cultures, relations among Confucianism, Taoism, Buddhism and Chinese culture, the value of traditional Chinese culture to the world culture, and Chinese culture's influence on the East Asia. Lecturer: Professor Zhu Zhe from School of Arts and Law, 4 class hours.
13)Traditional Chinese national spirit in revolutions from Chinese historical perspective:This course will present the following points: in late Qing Dynasty, due to the failure in wars when fighting against foreign troops, Chinese intellectuals began to realize the limitations of traditional Chinese culture and thus produced thoughts of changing traditional Chinese national spirit, and how were they planned. Lecturer: Professor Huang Lingjun from School of Politics and Administration, 4 class hours.
2. The study of Kongfu (or Chinese martial arts ) , traditional culture and art.
The course schedule would be arranged according to students'interests.
1) Shadowboxing: sixteen class hours
2) Basic Kongfu: six class hours
3) Beijing Opera: six class hours
4) Chinese Calligraphy:six class hours
5) Chinese Folk Paper-Cut: six class hours
3. Visit and Practice:
Arrangements of visit in China's countryside, enterprises and communities, which makes access for students to experience the life of common Chinese. Touring and sightseeing will be arranged if needed.
According to students' actual situations and requirments, internship in relevent laboratory or course design, program study, etc. are available. And WUT can contact and arrange students' internship in Chinese and Foreign companies in Wuhan. The internship program is only limited in universities with inter-university exchange agreements
4. Touring and Sightseeing
Arrangments of touring and sightseeing in Wuhan city and cities around Wuhan are available. In addition, touring and sightseeing in other famous scenery and famous scenic sites in China are also accesible.
1)Inside Wuhan City:Wuhan is loated in middle reach area of the Yangtze River (or Changjiang River), which possesses rich national and historical places of historic figures and cultural heritage,has long been noted as "a famous historic and cultural city". The representative sites are Yellow Crane Tower --- one of the best ten places of sightseeing of China,the East Lake --- a landscaped area at national level,Guiyuan Temple --- famous for its 500 arhats, Jade Buddha and long history, as well as the Military Government ruins of Revolution of 1911, which was the first step to overthrow feudal monarchy, etc..(1-2 days)
2)Inside Hubei Province:
A. Wudang Mountain:the tourist attraction---Wudan Mountain, located in northwestern Hubei Province, is a sacred Taoist mountain that is best known as the birthplace of Wudang martial arts. It is one of Chinese national scenic spots. (3 days)
B. Zhongxiang Xian Mausoleum of Ming Dynasty:it is located in the middle of Hubei Province. It has abundant cultural relics, and it is largest single royal mausoleum in China--- significant and grand architecture complex of the Ming Dynasty, which is distinguished as the "Museum of the Earth". Another site is the Huangxian Cave which covers rare Casterbridge landform of more than 20, 000 square meters and is one of the World Heritage sites.(2-3 days)
C. the Three Gorges:it lies in Yichang City, which is located in the middle and upper reaches of the Yangtze River. Its special geographical environment and the warm and wet sub-tropical monsoon climate produced Yichang, a rare "feng shui" treasure land. The rare karst landformand typical views of canyons and peak forests attract millions of Chinese and foreign visitors to appreciate.(3 -4days)
D. Three Gorges Dam:it is the greatest hydraulic engineering of the world. The Dams, the sluice buildings, hydropower stations and buildings open to navigation comprise this engineering. After completion, the grand and magificent Three Gorges Dam is 2, 000 meters long,like "a Great Wall on water".(1-2 days)。
E. Jingzhou City: it is 200 kilometres next to Wuhan, which is the cradle of China's Chu Culture. This historical city has deposited generous culture. There are lavish scenic spots and historical sites inside and around Jinzhou city, which holds most tales of "the Three Kindoms"(2 days).
F. Mulan Heaven Pool:It is located in Huangpi Region in Wuhan city, 49 kilometers away from downtowns in Wuhan. Mulan Heaven Pool has a great canyon of 10 huali (a Chinese altimetry), which has over 200 natural attractions made up of waterfalls, brook deep pools, strange stones and wonderful woods, and is called "lung of city and natural oxygen bar".(1 day)
G. Lushan Mountain:it is 300 kilometers away from Wuhan City. It has been a famous place of interest and summer resort ever since ancient time. Clinging to great rivers and lakes,its peak is always surrounded by mist and cloud, which is one of its distinguished features. Another one is its waterfall. (3 days)
H. Wuyuan Town:it is China's most beautiful village. In ancient times, it was a place popular with literature. And nowadays it has become an important place for connecting Anhui, Zhejiang and Jiangxi provinces. It also has a profound cultural background.(2-3 days)
Detailed Arrangements and Plans
1. Registration:Sign-up online or by phone
2. Fees:
1)Tuition: per day per person
2)Fees for Lodging: Single-bed room, 40 yuan per day per person Double-bed room 25 yuan per day per person
3)Fees for Meals:50 yuan per day per person
4)Other fees are charged according to students' requirements.