International Admission to
Harbin Institute of Technology in Weihai

Part one An introduction to Harbin Institute of Technology in Weihai


Harbin Institute of Technology (HIT), founded in 1920, is an open and research-based university with a long history and high prestige. In 1954, it was among the top 6 universities in the first national assessment. In 1995, it became one of the earliest universities included in "project 211". In 1999, it was chosen by the state as one of the 9 higher education institutions to be developed into first-rate Chinese universities by international high standards.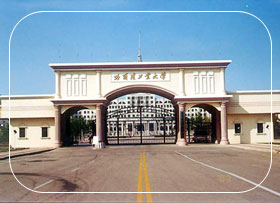 Founded in 1985 as HIT Weihai Campus, HIT in Weihai came into being in 2002 and is now among the three campuses of HIT. Located in Weihai, a beautiful coastal city on the Jiaodong Peninsula, it enjoys a favorable climate and a fantastic view. Convenient traffic on land, air and sea has made this prosperous city one of the most suitable places for people to live in and pursue their career. Neighbored by mountains and sea, the 156-hectare garden campus enjoys a peaceful and elegant environment and is an ideal place to receive education.

As an indispensable part of HIT, HIT in Weihai has inherited from the main campus the traditions and spirits. In terms of concepts of school management, subject development and talents development, HIT in Weihai fully reflects the characteristics of school-operation in HIT. Combined with science, management and arts, the school mainly specializes in engineering. It has 34 majors comprising 5 disciplines-engineering, science, economics, management and literature. An educational system including postgraduate program, undergraduate program, international student program and in-service training for adults has been formed. The registered students of various types amount to over 13,000 with a full-time enrollment of over 9,000. Diplomas will be conferred by HIT.

HIT in Weihai comprises 11 schools and departments, including School of Automobile Engineering, School of Information Science and Engineering, School of Humanities and Management, School of Computer Science and Technology, School of foreign Languages, Department of Mathematics, School of Marine Resources and Environmental Engineering, School of Material Science and Engineering, School of Software Engineering, Department of Physics and School of Adult Education, etc, plus a Chinese language training center and nearly one hundred modern laboratories and engineering technology centers equipped with high-standard instruments for teaching and researches. Over 30 research institutions have been built, including International Microelectronics Research Institution, Shangdong Engineering Research Institution, Intelligent Enterprise Computing Research Institution, Detection guidance and Controlling Institution, Embedded System Research Institution, Energy and Environment Research Institution, Intelligent Multi-media Research Institution, Vehicle Engineering Research Institution, Information Engineering Research Institution, Automation Research Institution, Applied Technology of Computer Research Institution, Advanced Materials Forming and Controlling Research Institution, Composite Materials Research Institution, Business Management Research Institution, Control and Emulation of Complicate Systems Research Institution, Transportation Management Research Institution, etc.

HIT in Weihai boasts a faculty consisting of experts with academic prestige and wide experience as well as teaching staff with high commitment and vitality. High level of devotion, wide range of knowledge and reasonable make-up of personnel age are to be found in our faculty.

HIT in weihai inherited the spirit of "Set Strict Standards and Make Exhaustive Endeavor" from the main campus of HIT, valuing the establishment of academic foundation, the improvement of creativity and the shaping of integrated characteristics of the students. A favorable academic atmosphere has been formed. The students have exceptional competence in mathematics, foreign languages and computer operation. The enrolment rate to prestigious graduate schools have remained above 30%. Strictly observing the human-oriented management concept, HIT in Weihai has made considerable accomplishment in exploring the education of creativity and self-perfection.

Devoted to opening-up to the outside world and valuing international communications on academics and cultures, HIT in Weihai has established cooperative ties with universities and colleges in a number of countries and regions throughout the world, such as US, Germany, Canada, Japan, Singapore and Korea. Overseas students from Korea and Japan have started their study in our university.