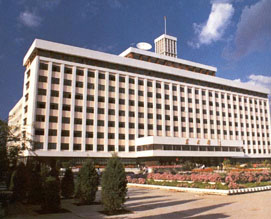 Liaoning University (LNU) is located in the northern part of Shenyang city in Liaoning province. Shenyang, a famous historic city with a gentle climate and rich seasonal changes, is regarded as the center of economy, politics, culture and transportation in Liaoning province. International flights are available and convenient.
Liaoning University is a multiple-discipline comprehensive university, embracing Chinese language and literature, history, philosophy, economics, law, foreign languages, art, natural science, engineering and management. At present, the University has three campuses, namely Chongshan Campus, Daoyi Campus in Shenyang and Wusheng Campus in Liaoyang, with a teaching area of 1,340,000 square meters and a building area totaling 615,000 square meters.
Liaoning University is one of the key universities listed in the nation's "Project 211" and authorized by the National Ministry of Education. At present, the university has 24 colleges. These are 62 undergraduate disciplines, 110 graduate disciplines, including MBA and JM (Jurist Master). The university is also invested with authority to grant doctorate of philosophy in theoretical economics (rated as a top level discipline), 33 doctorates (second level disciplines) and has 3 stations for post-doctoral studies. Furthermore, the university has many key disciplines and research based on a provincial and national level.
At present, Liaoning University has a teaching body of 1,266 full-time faculty members, among whom there are 596 professors and associate professors. The university has 26,189 students, including undergraduates, graduates and international students. Since established, Liaoning University has trained over 100,000 students for the country.
The student services and facilities on campus are convenient and well developed. The university's library is stocked with over 1.6 million volumes and has been designated as a United Nations depository, part of a worldwide network. Furthermore, the university has a historical museum and a museum of natural history.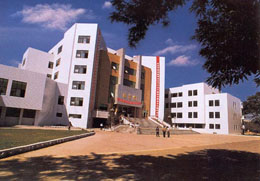 Liaoning University has paid much attention to international academic exchanges. At present, the university has established formal, friendly, and cooperative relationships with over 50 universities and research institutions in 20 countries. Meanwhile, the university is also engaging in the exchange of academics and culture with other foreign educational institutions, committees and friends.
Liaoning University is one of the first colleges authorized by the National Ministry of Education to admit foreign students and has a 40-year history. So far, LNU has accepted over 9,000 Students from 52 countries and regions.
International College for Chinese Language Studies is in charge of international student education and administration. It is authorized as an HSK testing center by the Chinese Language Test Committee. Over several decades of development and construction, the college has highly acquired qualified and professional full-time and part-time teachers. Most of them have Chinese as a Foreign Language Teacher Certificate from Education Ministry. Meanwhile, the college has experienced great development in its teaching system, teaching methods and management with modern equipment and methods.
We warmly welcome any individual from anywhere in the world to study and live at Liaoning University.