Download: Application Form For International Students
Located in scenic Guilin, a world-famous tourist destination and a city rich in Chinese history and culture,Guilin University of Electronic Technology (GUET) is a state university. The university covers an area of about 1,200 acres, which is divided into three campuses: the East campus, the West Campus, and the Yaoshan campus. The university's 16 schools and departments offer 38 under-graduate programs, 24 post-graduate programs, and six state-funded programs. Flexible modules are available to full-time and part-time students seeking a certificate, Bachelor's, or Master's degree. Distinguished students in select fields can enter one of the new practical and rigorous doctorial programs. GUET enrolls students from all parts of China as well as students from Hong Kong, Macao and various other foreign countries. Currently there are more than 20,000 students studying at the university.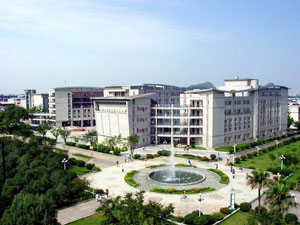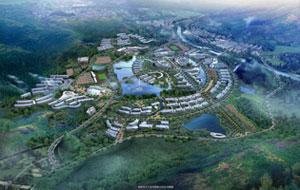 Location:
GUET is located in the city of Guilin, a world famous tourist destination and historical city (more than 2000 years old) The hills, rivers and lakes dot the whole city and along with the well-styled buildings, makes the city a marvelous painting. Tourists here seem to travel in the perfect paintings.
Transportation:
Guilin has the advanced transportation system. Domestic flights, international flights and highway system make it convenient to reach Guangzhou, Hong Kong and Macao within one hour and 150 minutes to Beijing, 110 minutes to Shanghai by air and it is 40 minutes to Yangshou, the world famous fairy land in Guilin, by bus.
Living Expenses:
Although Guilin city is world famous and has more than 3 million tourists from all over the world visit each year, the city is comfortable for the local residents and visitors as well. Living expenses here are low but of good quality, usually USD 800--1000 is enough for an oversea student to stay in Guilin for a year, including apartment and food.
Favorable
All the necessary services such as medical care, tickets visa and tours are reasonably provided. We also arrange for oversea students to study with the local students with as much chance as possible. Fellowship and scholarship are available for excellent students.