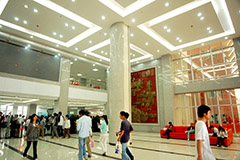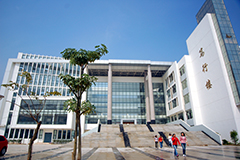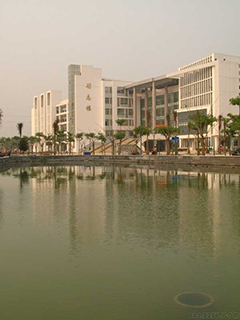 Introduction
Minnan Normal University is located in Zhangzhou,a well-known city which is also called "The Sipsongpanna ( a famous tour destination in China ) in Southern part of Fujian Province". On the other side of Taiwan Strait, Zhangzhou borders the city of Xiamen. It is a famous ancestral home for many Fujian and Taiwan Overseas Chinese and a lot of them come back to seek their ancestral roots. With a subtropical monsoon climate, Zhangzhou enjoys beautiful scenery and a fantastic living environment. With a long history, many historic figures and sites, the city is rich in tourism resources and customs. Because of the abundant resources, Zhangzhou has earned the reputation of "Land of Flowers, Fruits, Fish and Rice". In Zhangzhou, you will be impressed by the local cuisine. You can also find bars and Western, Korean and Japanese restaurants in this city. Foreigners who do teaching and business here all think that Zhangzhou is one of the safest and most pleasant cities to live in.
Minnan Normal University is a national university which has gained great supports from the provincial government. It is also one of the universities which have got permission from the National Education Ministry to recruit overseas students. The university currently consists of 21 departments or schools. Students here may be enrolled in one of the 58 undergraduate programs, the 4 first class discipline master degree programs, the 29 second class discipline master degree programs, the 17 professional master degree programs of education or the 4 doctoral degree programs. The university's matriculation is open to students from all over the country and from abroad, and now it has a total enrollment of 20,000,(including students studying in joint schools),including full-time undergraduate students and graduate students, who study in six major disciplines such as humanities, social studies, science, engineering, management science and agronomy. It now has a high level faculty of 1,248 including those holding concurrent posts, among whom 164 professors and 318 associate professors, and 309 doctor degree holders.
Minnan Normal University, having a library with 2.0166 million volumes of paper books and 39.239 thousand GB of electronic books and periodicals, covers a total area of 20 hectares including Petrochemical College of Minnan Normal University and a total floor space of 600,900 square meters including buildings under construction. Teaching and research equipments are worth RMB 145.1 million. It has a collection of 2.0166 million paper books and e-books of 39,239 GB. The student dormitories are well facilitated. The facilities in the Computing Center and the Center of Internet and Educational Technologies are advanced. The broadband network covers the whole campus. Therefore, the university is an ideal place for teaching and studying.
The University gives full play to the advantages of Zhangzhou City in academic and education communication with Taiwan with the unique geographical features, resources, and the historical and cultural advantages, and actively develops Minnan culture research and carries out practical teaching activities. In order to promote cultural and educational communication and to promote the Chinese language and spread the regional culture of Minnan (southern part of Fujian province), our university specially offers the programs of Chinese Language and Culture for overseas students who are interested in Chinese culture and those who want to facilitate cultural exchange. The university now offers the major of Chinese International Education(CIE). With a lot of experience in operating schools and many excellent teachers, we have the ability to provide ideal learning and living environment for overseas students.
Students overseas and those from Hong Kong, Macau and Taiwan are warmly welcomed to our university for long-term or short-term studying and communication.